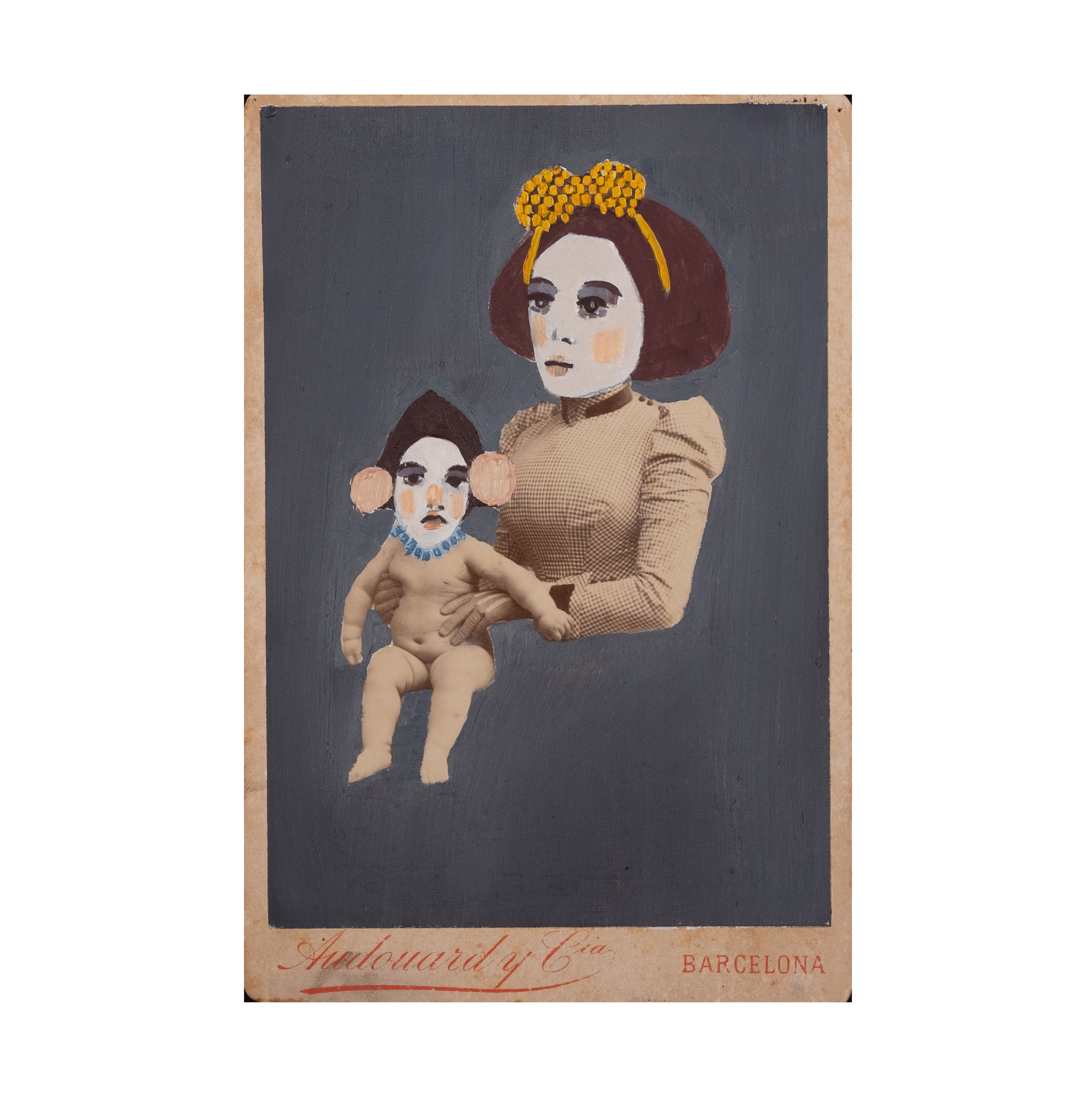 Archivum -Selfies-, 2019-2021
A year ago my grandmother died, it took us more than two months to empty the flat she had been leaving for more than 50 years. Upon the many archives that were stored in my studio there was an album that contained photos of my ancestors. 
Archivum -selfies- is a series of works that intervene with oil paint the original archives leaving visible only parts of their original state.
Archives are traces to which we respond; they are a reflection of ourselves, and our response to them says more about us than the archive itself. The attempt to project my identity as much as to find my identity in the process of painting a series of selfies of myself on the original family archives is an unrepeatable journey.  I'm not living in my own country (Chile) but I'm back in the country  were I was born (Spain), I'm just creating my own histories from my first years of life based on objects, documents and certain experiences collected since I came back to my place of origin.